Creating beautiful smiles through
transformative dentistry
Correct the form and function of your teeth with our comprehensive range of cosmetic treatments.
We offer IV sedation for a virtually pain-free dental experience, ideal for anxious patients.
Get a functional and aesthetically pleasing smile with single, multiple or whole arch dental implants.
Clear correct aligners are a discreet alternative to traditional braces that gradually align your teeth.
Our Denticare payment Plan makes denistry more affordable so you can get the treatment you need
Our Richmond Dental Clinic Provide A Comprehensive Range Of Dental Services
Dentessential is located in Richmond NSW on Windsor Street, a short drive from Windsor. We are committed to offering the very best in modern dentistry. We pride ourselves on our caring and family orientated dentistry. Whether you need a regular check-up, an emergency dentist in Richmond, or a more involved procedure, our team uses the latest technology and techniques available.
We are QIP Accredited. Meaning, you'll be in the best dental care.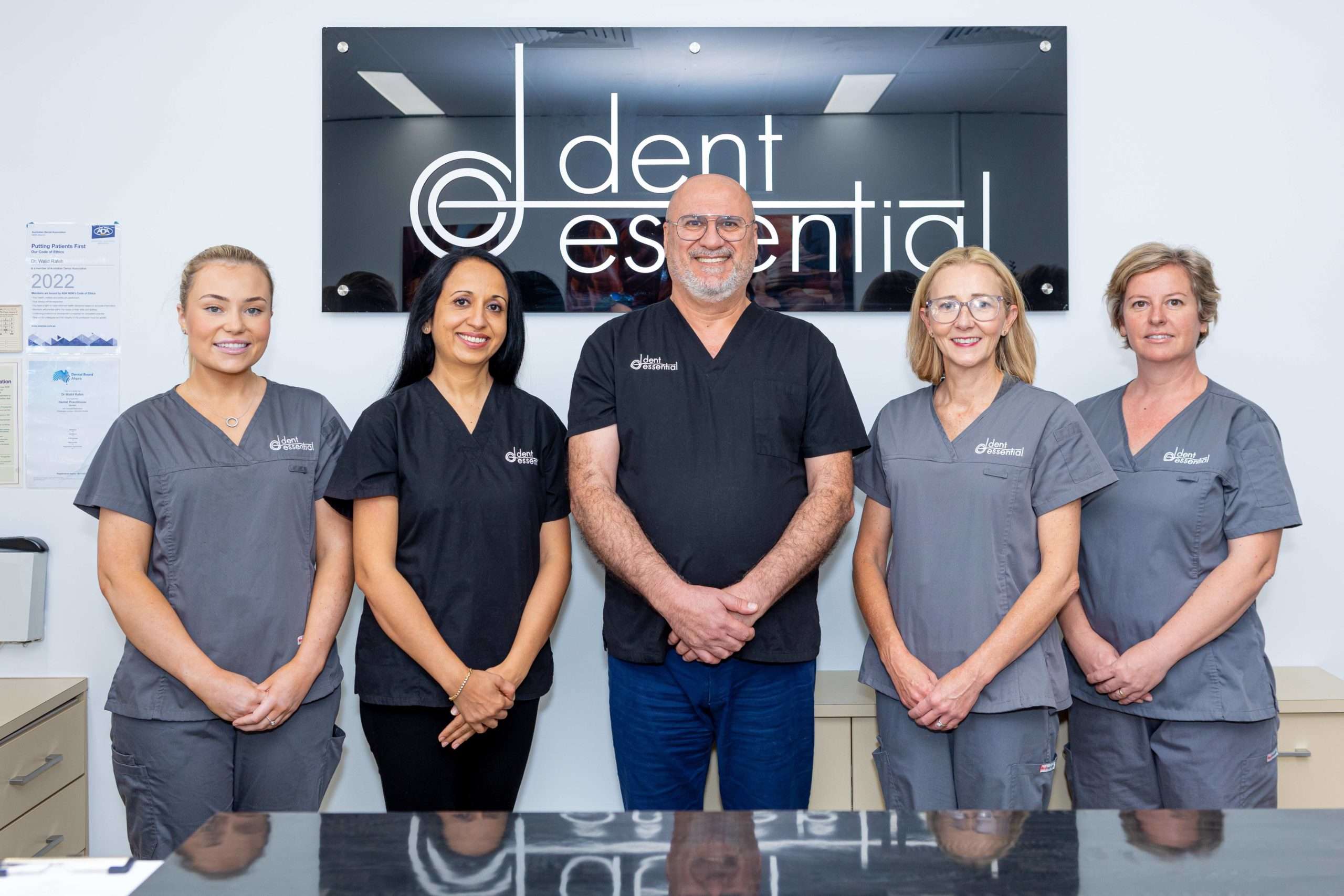 Full range of dental services
Your First Choice Family Dentist in
Richmond
Our dental clinic offers our patients a comprehensive range of dental treatments for those in Richmond, Windsor and surrounding areas. Our dental services are tailored to suit the needs of you and your family.

When considering your treatment options, your Dentessential dentist can provide information on the procedure, requirements and a breakdown of costs and payment plans available. If you would like to know more about how we can help you, or to book an appointment, please contact us today.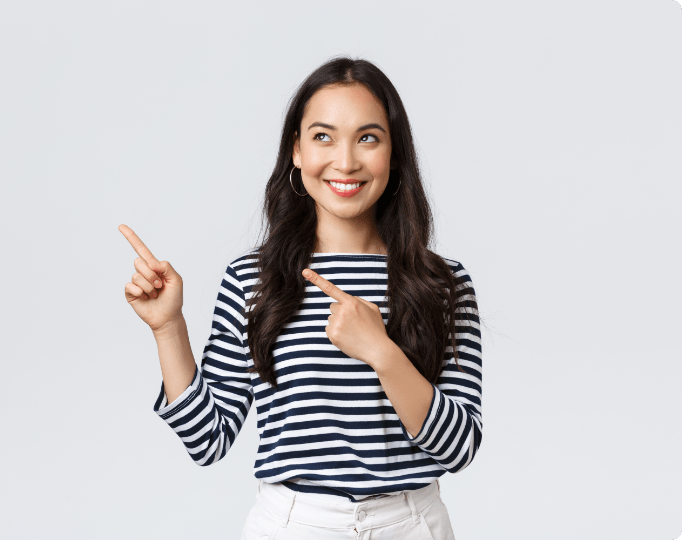 Ajay Pal Singh
December 8, 2020.
Marie George
December 3, 2020.
Jaspreet Bajwa
November 20, 2020.
Dr. Prabhjot (PJ) is a thorough professional and is very good at her job. She made me feel so comfortable and is very warm and friendly and so is the rest of her team. This was my first time with her and she guided me with the correct course of action which was totally missed by the previous dentist I was visiting. Highly recommend her and her team for all your dental needs.
Tamer Boukamel
November 11, 2020.
Laura Kaasamani
November 11, 2020.
Outstanding customer service! Very professional. Dr Rafeh and staff made me feel very comfortable, explaining every procedure and expectations before performing. Dent essential are very friendly and accommodating in giving appointments. I always know I'm in good hands, will definitely recommend for anyone.
Editha Lomeda Barclay
November 11, 2020.
deanne wetherell
November 9, 2020.
I have just finished all my dental work with Dr Rafeh and his awesome team. I had implants done with click in dentures. I highly recommend DentEssential. They are all very professional but very easy to talk to. Nothing was to much of a problem for them
Sharon Davies
October 27, 2020.
My husband and I always attend this dentist (Referred to as Dr PJ). She is a great dentist who always makes you relaxed and confident in the chair. I would highly recommend her. All the other support staff are helpful, friendly and professional. You can't go wrong attending this practice.
Alameh Certifiers
October 26, 2020.
I would like to thank all the staff for their amazing customer service skills, experience, welcoming, and for their professional approach. A special thank you goes to Dr. William for such an amazing job he has done and for his patience with me. Thank you thank you thank you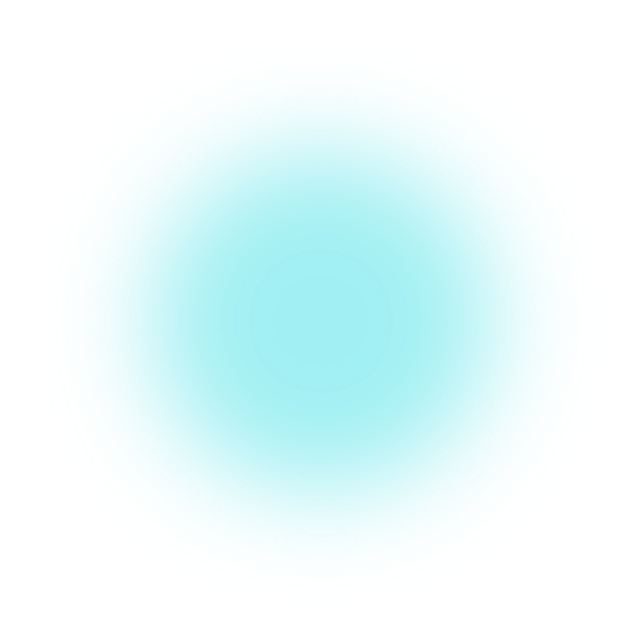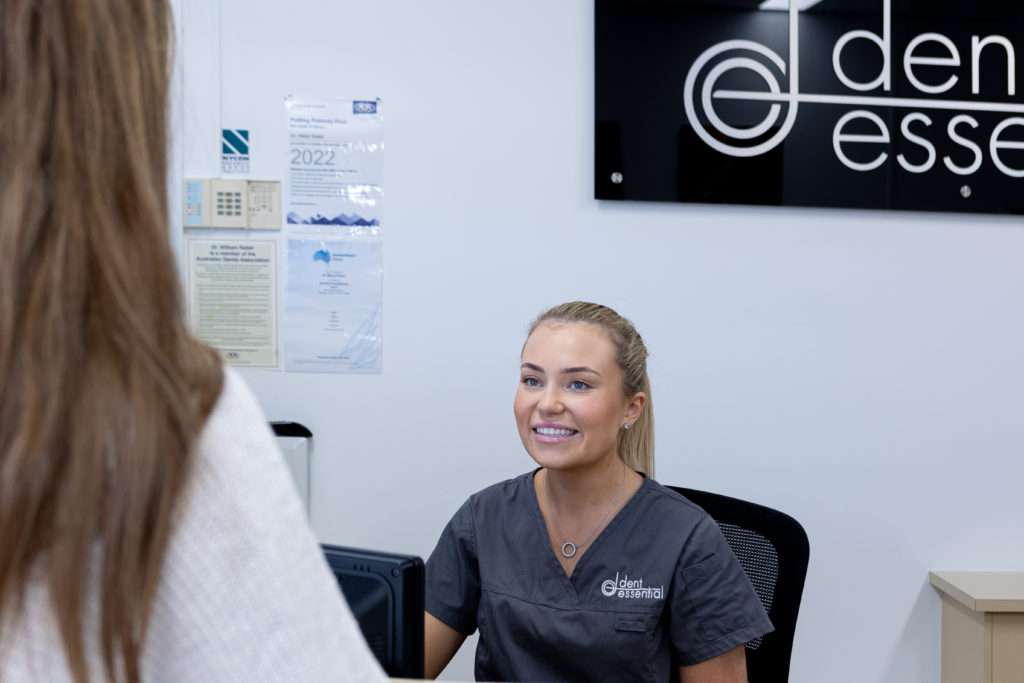 Book online or ask any questions you might have regarding a treatment